I need to find out about:
❶Relationships between business faculty teaching and research ratings ; Terrance Jalbert, University of Hawaii Hilo.
Publications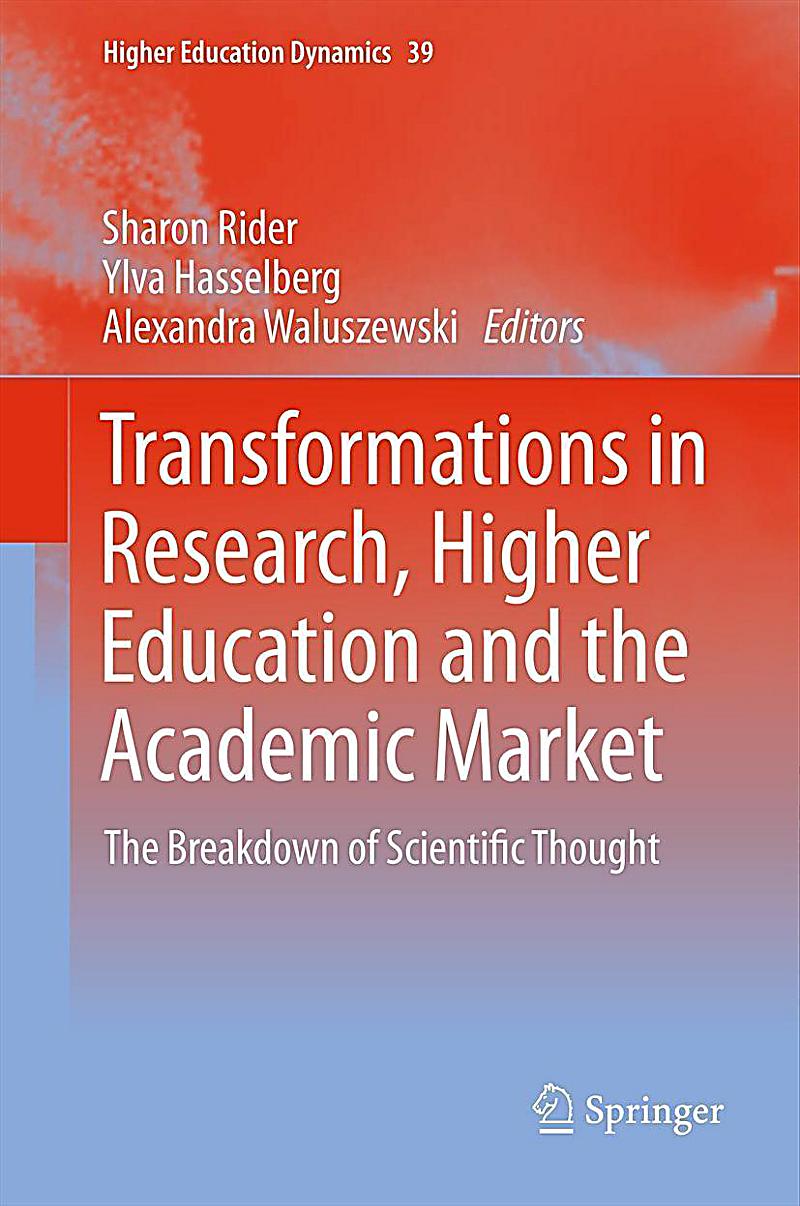 Social and economic impact of higher education. This research programme investigates the ways in which higher education can lead to greater equality and social mobility, and how policy can anticipate its social and economic effects. Claire Callender leads this programme. Local higher education engagement.
This research programme investigates the ways in which UK higher education is embedded in communities, labour markets and government, and how it can enhance its impacts.
James Wilsdon leads this programme. The Brexit White Paper: The changing finances of world-class universities. Academic freedom and the future of Europe. The UK in the global student market: New research sets out point plan to protect the UK's international education sector. New digital tool to support teachers is developed. International experts will oversee CGHE book series.
Catherine University; Joann Bangs, St. Equality under the Law ; Lemondra V. Hamilton, University of Memphis. Liability of college faculty and administrators ; Patricia S. Omojokun, Virginia State University.
Research, higher education and the quality of teaching: Inquiry in a Japanese academic context ; Fatima H. What do you mean you never got any feedback? Using derivatives to hedge interest rate risk: Volume 23 - April, Smith, Winona State University. Salary, space, and satisfaction: A report on a ten year old public university ; William P. Something old, something new: Davis, Providence College; A. Rodriguez, University of New Haven.
Does gender play a role in the acceptance of e-textbooks by students? Facilitating online, cross-course, collaborative service projects ; Susan A.
Moral disengagement in business and humanities majors: An exploratory study ; Suzanne N. Volume 22 - February, Integrating teacher- and peer-assessments of group coursework assignments in business education: Comparing discussion and lecture pedagogy when teaching oral communication in business course ; Yao Dai, Heidelberg University.
Predicting public confidence in higher education institutions: An analysis of social factors ; B. Thomas, University of New Mexico. An application of the seven principles of good practice to online courses ; Karen L.
An empirical investigation of student satisfaction with college courses ; Jollean K. Sinclaire, Arkansas State University. First-year experiences of associate deans: White, University of Maryland.
Volume 21 - August, Community college adjunct faculty inclusion: Variations by institution type ; Suzann H. Spaniel, Navarro College; Joyce A. The effect of leadership on service delivery in universities ; Promise Zvavahera, Ministry of Environment and Natural Resources Management.
Teaching in higher education: Lavin, University of South Dakota. Clark, Coastal Carolina University. Precursors of professionalism in college seniors: Influence of major, gender, and institution ; Lana S. Volume 20 - June, Pursuing benefit or avoiding detriment? Determining a relationship between higher education financial position and tuition discount rates ; Julianna Browning, California Baptist University.
Is acceptance of e-textbooks discipline-dependent? Embedding international experiences in business curriculum design: Issues in institutional benchmarking of student learning outcomes using case examples ; Thomas P. Comparing current students to a pre-Millennial generation: Volume 19 - April, A survey of educational data-mining research ; Richard A. Judd, United States Military Academy.
Software applications course as an early indicator of academic performance ; Harry C. William Brown, Montana State University. Dishonesty and cheating in a Federal Service Academy: Malmstrom, University of the Rockies; R. Organizational effectiveness evaluation for higher education institutions, ministry of tourism and sports ; Chanita Kraipetch, Chulalongkorn University, Thailand; Sirichai Kanjanawasee, Chulalongkorn University, Thailand; Apipa Prachyapruit, Chulalongkorn University, Thailand.
Factors related to the adoption of IT emerging technologies by research and non-research based higher education institutions ; Keri Ann Then, University of Redlands; Pesi Amaria, Management Consultants.
Measuring diversity of university enrollments: Mentoring for new-hire success in any profession ; Charles K. Runyan, Pittsburg State University. Volume 18 - December, Student engagement and course registration methods as possible predictors of freshman retention ; Laura H.
Ballard, University of Tennessee at Chattanooga. Is higher education following the path set by health care in the U. Higher education and efficiency in Europe: Connecting pre-service teachers, practicing teachers, students, and university science educators ; Ingrid M.
Entrepreneurial creativity as a convergent basis for teaching business communication ; Richard T. Grenci, John Carroll University. A model for class advising and leadership building ; Kerry K. Fierke, University of Minnesota, Duluth.
How does the economic crisis affect the psychological well-being? Volume 17 - September, Pair teaching of ICT in higher education: Pretorius, University of Pretoria; A. Steyn, University of Pretoria; R. Johnson, University of Pretoria. How many attempts until success in some core 1st. Reflections on a pilot project: Yee, University of San Francisco.
Peer review and new scholarship: Jones, The University of Texas at Brownville. Potvin, Ambrose University College. Peer assessments of GPW: Conceptualization of service-learning as an educational approach in the curriculum: C Maphalala, University of South Africa.
Volume 16 - July, Wisdom from Warren Buffett ; Todd A. Finkle, Gonzaga University; Paul F. Alternative conceptions held by first year physics students at a South African university of technology concerning interference and diffraction of waves ; A.
Imenda, University of Zululand, South Africa. Systems-designed graduate program review ; Rebecca M. Wells, University of Dayton; Charles E. Wells, University of Dayton. The pros and cons of education budget cuts: An investigative study ; Phillip D. The impact of intellectual heterogeneity on academic performance in business education ; Agnieszka Bielinska-Kwapisz, Montana State University, Bozeman; F.
Volume 15 - March, How important is service in the promotion and tenure process? Predicting student success by mining enrolment data ; Zlatko J. Institutional type preferences of South African higher education students ; M. Kongolo, University of Swaziland, Swaziland; S. Performance-based reward for teachers: Clinical experience for teacher candidates: Relationship of the strategic vision alignment to employee productivity and student enrollment ; Stephanie T.
Brown, The University of Tulsa. Volume 14 - December, Assessing the impacts of experiential learning on teacher classroom practice ; Michael P. Secondary content area reading: Managing the demands of accreditation: Kourik, Webster University; Peter E. Maher, Webster University; Benjamin O. Validation of a self-report instrument to assess social and emotional development ; Craig R. Scott, University of the Pacific; Stefanie E. Assurance of learning in short-term, study abroad programs ; Mary L.
Tucker, Ohio University; Nicole L. Assessing mental health needs of rural schools in South Texas: Volume 13 - October, The construction and development of indicators of learning organization at higher educational institutions emphasizing graduate production and social development ; Chanwit Hanrin, Nakhonphanom University of Thailand; Pissamai Sri-Amphai, Nakhonphanom University of Thailand; Karn Ruangmontri, Nakhonphanom University of Thailand; Tharinthorn Namwan, Nakhonphanom University Thailand.
Hellsten, University of Saskatchewan; Michelle P. Prytula, University of Saskatchewan. The relationship between optimism and engagement: Business schools and resources constraints: A task for deans or magicians? Conflicts in higher education and perceived quality of education: Minorities in higher education: Sethna, The University of West Georgia. Volume 12 - August, Academic development practices at Fort Hare University: Development of an evaluation system of research performance by applying the outcome mapping approach: Pre-service teacher dispositions at work ; Gina M.
Picturing college access providers in Virginia: Alleman, Baylor University; L. Volume 11 - June, Dispositions assessment in teacher education: Academic program portfolio model for universities: A study of motivational factors for accounting educators: What are their concerns?
Cornick, Winthrop University; Charles F. Transdisciplinary higher education curriculum: Work experience and learning: Honors program learning community outcomes among first-year university students ; Ellen H. Assessing academic performance through study abroad: Assessing value of three summer field course ; Michael P. Marlow, University of Colorado Denver.
Student satisfaction with online learning: Lessons from organizational behavior ; Jollean K. Volume 10 - March, Service learning for accounting students: Hot and easy in Florida: A critical review of research on technology-based training in business organizations ; Marzieh Saghafian, Simon Fraser University. Credit cards and student interest: The higher education workplace: China ; Hongjiang Xu, Butler University. Influence of mathematics and reading scores on type of college attended ; Roger Wojtkiewicz, Ball State University.
Volume 9 - October GPS in the classroom: Norbert College; Matthew Stollak, St. Norbert College; Doug Obermann, St. Scholarly activity of successful business researchers in the tertiary sector ; Adrian France, Waikato Institute of Technology Wintec.
Campus perceptions of fair use violations: Developing a web explicit research strategy theory in African universities: Centering the business capstone course on the banking crisis: Volume 8 - August,
Main Topics